Welcome to EquationCraft, your ultimate tool for creating and generating custom math exercises. Whether you're a student seeking more practice or a teacher preparing worksheets.
Features:
Customized Problems: Choose the number range and type of operation (addition, subtraction, multiplication, division) to generate exercises tailored to your needs.
Instant Results: Toggle to view answers immediately, making self-assessment a breeze.
Print & Go: With just a click, get your problems in a printable format or save them as a PDF.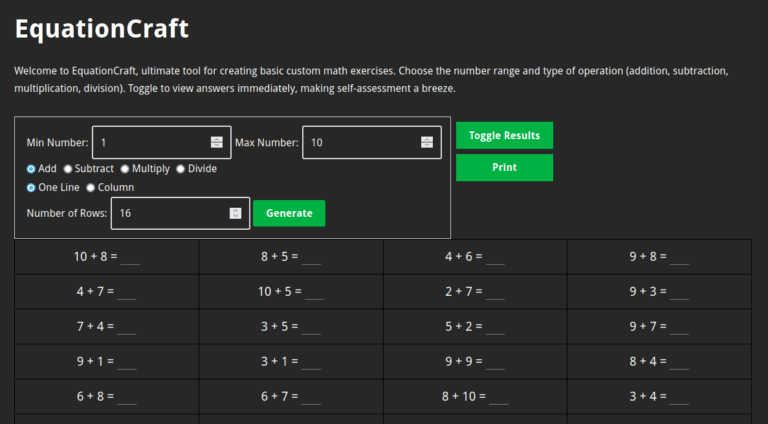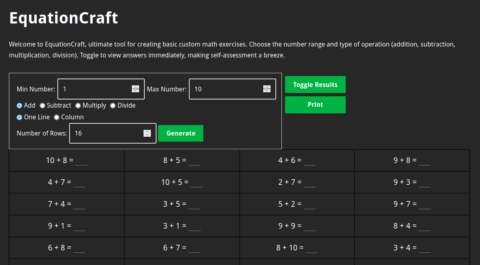 Hits: 6